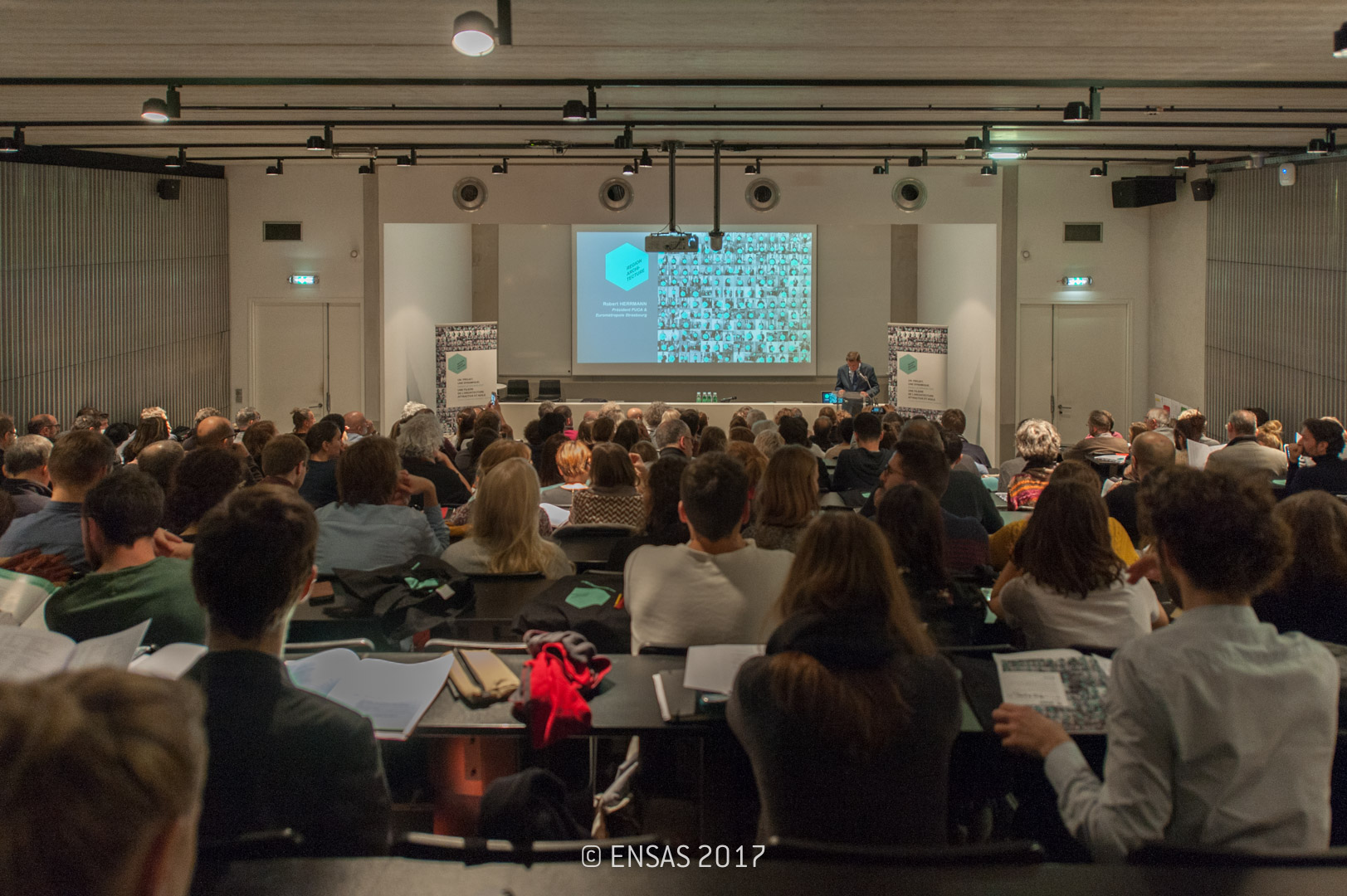 ENSAS has multiplied partnerships to enrich students' career paths and support the dissemination of architectural culture.
Initiated in July 2015 by a collective of the Regional Orders of Architects, the unions, the Maisons de l'architecture, the CAUE and the schools of architecture of the Grand Est region (INSA, ENSAN and ENSAS), "Région Architecture" carries a collective, pragmatic and ambitious vision to make architecture play a major role in the Grand Est region.
AlsaceTech is the network of the 15 Grandes Ecoles of Engineering, Architecture, Art and Management in Alsace.
ENSAS benefits from the support of the community for a variety of actions, it also contributes its expertise and its viewpoint on projects.
Under the impetus of the Rectorate with the Region, the Pôle Fibres Énergivie and several initial and continuing education establishments, the Campus des métiers Éco-construction (Eco-construction trades campus) combines teaching, professionalization, etc.
BUT ALSO…
The City of Saverne, ENA, Fibois Alsace, ADEUS, the Council of Architecture, Town Planning and Environment of the Bas-Rhin and Haut-Rhin, the European House of Architecture - Upper Rhine, Alsace Fibres énergivie, the Construction Quality Agency, the Regional Nature Parks of the Grand Est, ECAM - Strasbourg, the International Space University, Telecom Physique Strasbourg, ENGEES, etc.