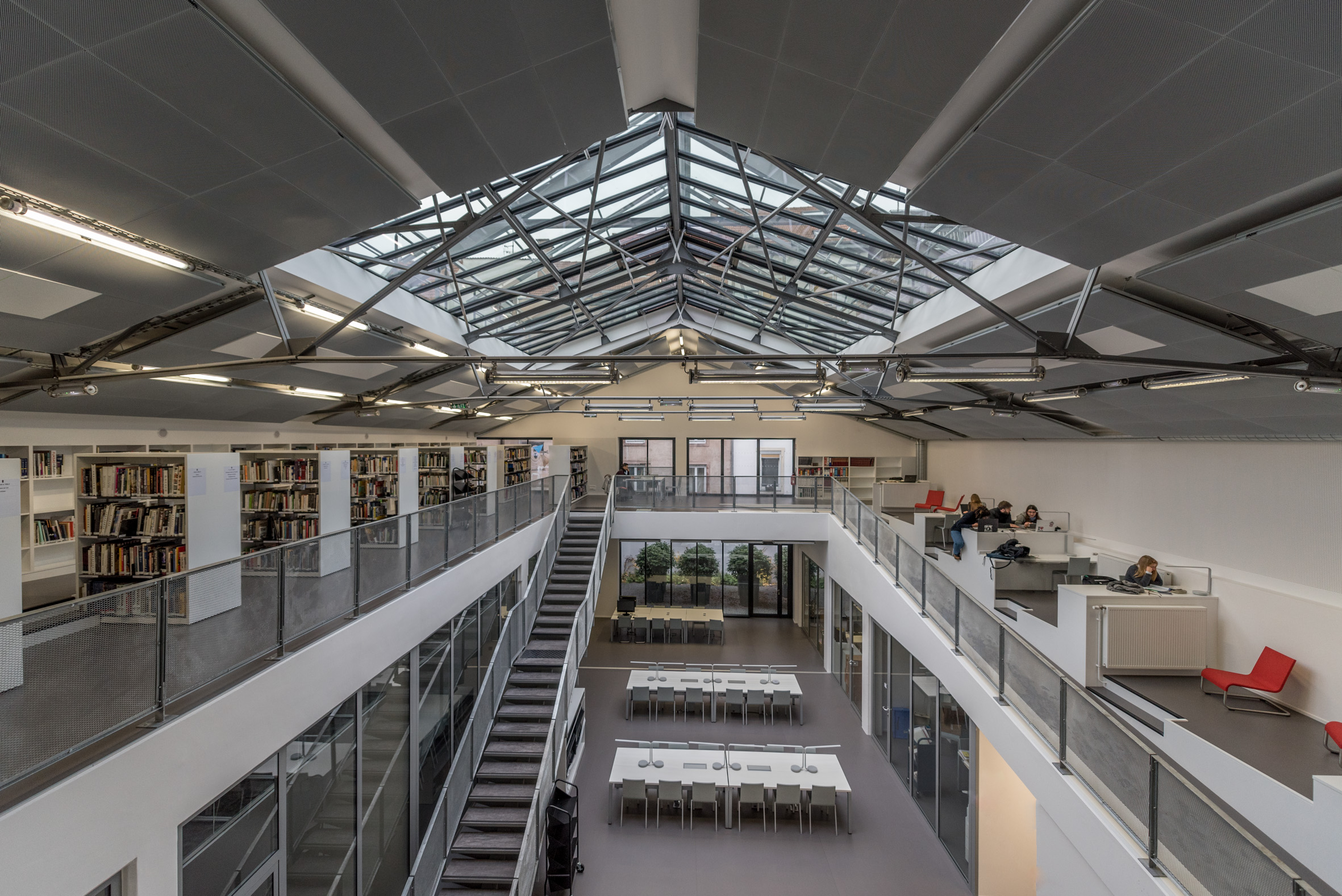 ENSAS, A SCHOOL OF EXCELLENCE THAT LOOKS TO THE FUTURE
By training the architects, urban planners and designers of tomorrow in the most innovative issues and techniques, and by ensuring the development of its research activities, the École nationale supérieure d'architecture de Strasbourg (ENSAS) is asserting its place in the construction of our future. It is anchored in the Upper Rhine metropolitan region, located in the heart of an inter-European space of 5 million inhabitants. With 2 Franco-German double Master's degrees, 1 Franco-Chinese double Master's degree, more than 50 international exchange agreements and nearly 20% of foreign students, ENSAS has given itself a real international reputation.
ENSAS is one of the twenty schools of architecture under the supervision of the Ministry of Culture. It is associated by decree with the University of Strasbourg and as such participates in the Alsatian Site Contract. It is also a founding member of Région Architecture (filière Grand Est de l'architecture), a member of the AlsaceTech network of Grandes Ecoles and an active member of the Campus des Métiers - Alsace "Eco-Construction and Energy Efficiency".
THE SCHOOL HAS ADOPTED STRATEGIC AXES AIMED AT :
The development of its thematic orientations: the history and management of heritage, regional planning and urban mobility, management of ambiences and energies and building technology ;


Diversification, personalization of courses in initial training and the development of research and research training, and the internationalization of courses, and the strengthening of international cooperation of ENSAS ;


The development of an equal and fight policy against all forms of discrimination, as well as increased support for student health issues in architectural education, known at the national level.