Rich in its cultural and academic heritage, Strasbourg places higher education and research at the heart of its priorities. France's 8th largest city in terms of population hosts a community of over 60,000 students and offers all the advantages of a major French and European city. It is the headquarters of European institutions, and its proximity to Germany and Switzerland enriches its international culture.
The major asset of the Eurometropolis? Its quality of life…
Great by its values, it keeps a human size. A champion of soft mobility (1st tramway network and 1st cycling city in France), it is mainly crossed by bike, tramway to Germany, or even on foot, to take advantage of its Grande Île and Neustadt, both classified as UNESCO World Heritage Sites. Nature in the city is widely cultivated and encouraged: allotment and shared gardens, Zero Pesticide Program, collective composting, etc.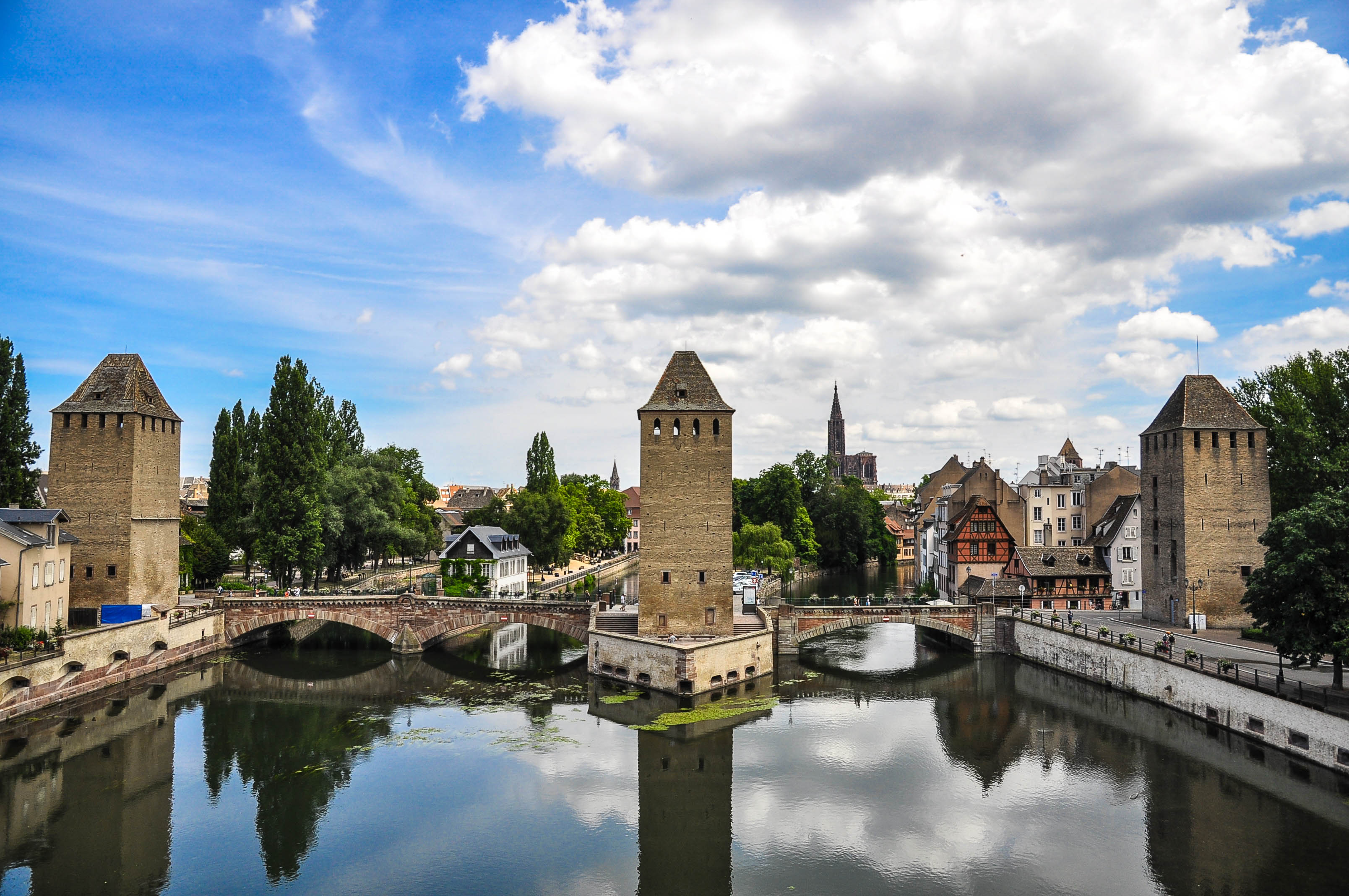 By train, you can easily access the great outdoors, the Wine Route, the charms of the Vosges, the Black Forest and the surrounding regional nature parks. Home to many international organizations, Strasbourg is a cosmopolitan metropolis, ideal for meeting people of all nationalities and attending events of European or international scope. This situation offers the opportunity to give a transnational angle to a professional student and citizen career. There is no shortage of cultural and sporting activities: bicycle or canoe trips, FabLab, museums, media libraries, swimming pool, concert halls, Strasbourg National Theatre, TJP, festivals of all kinds, Rhine National Opera, Strasbourg Philharmonic, etc.
Strasbourg, it's the culture of doing and living together, it's the culture of stammtisch: getting together around a good table, to debate and exchange!
Multifaceted, the city celebrates the diversity of its cultures through a committed program of events and cultural events that meet its inhabitants. New real estate programs and urban development projects promote meeting spaces: the rehabilitation projects for the Manufacture des Tabacs and La Coop, future places of good living, betray the cooperative spirit that makes the city vibrate.