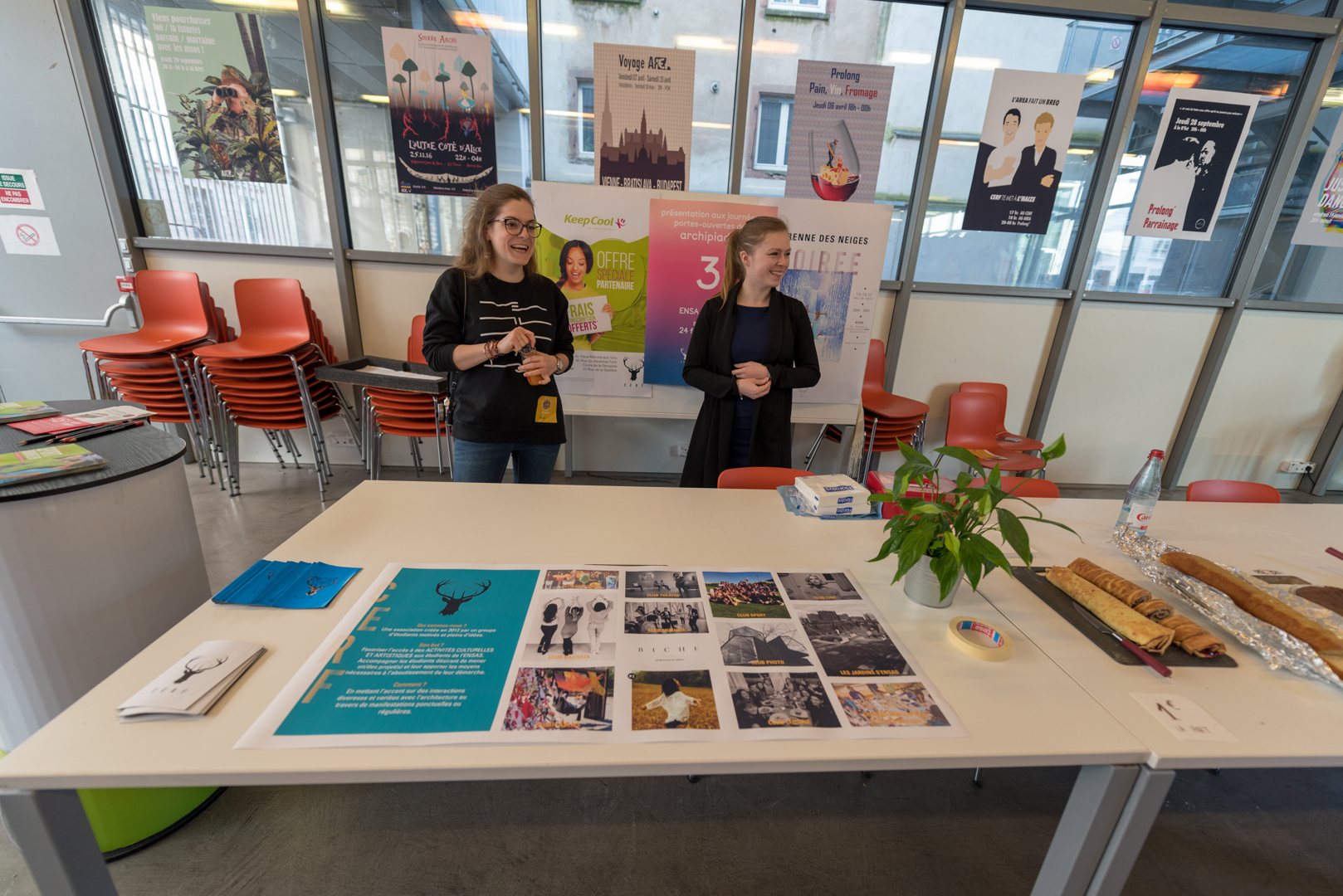 CERF
The association CERF is an association with a transdisciplinary cultural vocation. It supports student cultural initiatives that encourage the mixing of disciplines and cultures. It coordinates numerous activities and clubs: the cultural magazine Biche, a theater club, a photo club, a music club, a rock club, a film club, Pecha Kucha evenings, an Oratio club, etc.
The annual membership fee is 8 euros (amount 2016/17).
AREA
The Representative Association of Architecture Students (AREA) manages the K-fet where you can come to work, take a break or eat. The association offers a cooperative of supplies at negotiated prices and provides a back-to-school kit with everything you need to get your year off to a good start.
 It organizes regular evenings at school and also an inter-promo trip every year.
The annual membership fee is 10 euros (amount 2017/18) and any motivated student can join the AREA team.
ENSAthlEtic 
A sports association for ENSAS students, it organizes weekly sports trainings (soccer, basketball, dance, etc.), and participates in sports meetings between architecture schools, such as ArchiGlisse or the Archipiades.