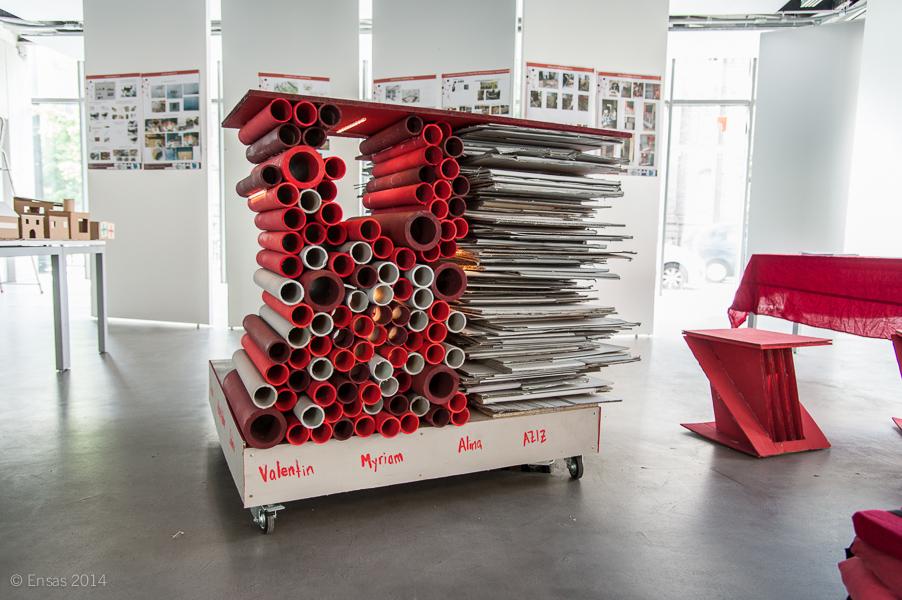 EQUAL OPPORTUNITY PROGRAM
ENSAS is part of the Equal Opportunities in Schools of Architecture program co-ported by the Ministry of National Education, the Ministry of Culture and the Culture & Diversity Foundation. The objective of Equal Opportunities is to facilitate access to the National Schools of Architecture (ENSA) for students in their final year of secondary school who are enrolled in technological or vocational schools, or in general education institutions that are part of the city's policy. 
Seven ENSAs, including Strasbourg, are members. Since 2009, ENSAS has been working with 3 Alsatian high schools chosen in collaboration with the Strasbourg Academy and with the support of the Culture and Diversity Foundation:
A one-week intensive course is organized each year to prepare students for the orientation and admission procedures at ENSA. In March 2014, ENSAS welcomed the course and its 32 participants from all over France. Following this internship, 28 high school students confirmed their interest by applying for admission to ENSA, and 9 of them will be returning to ENSAS in 2014. Students admitted from this program benefit from pedagogical support and professional tutoring during the first two years of the program, as well as financial support.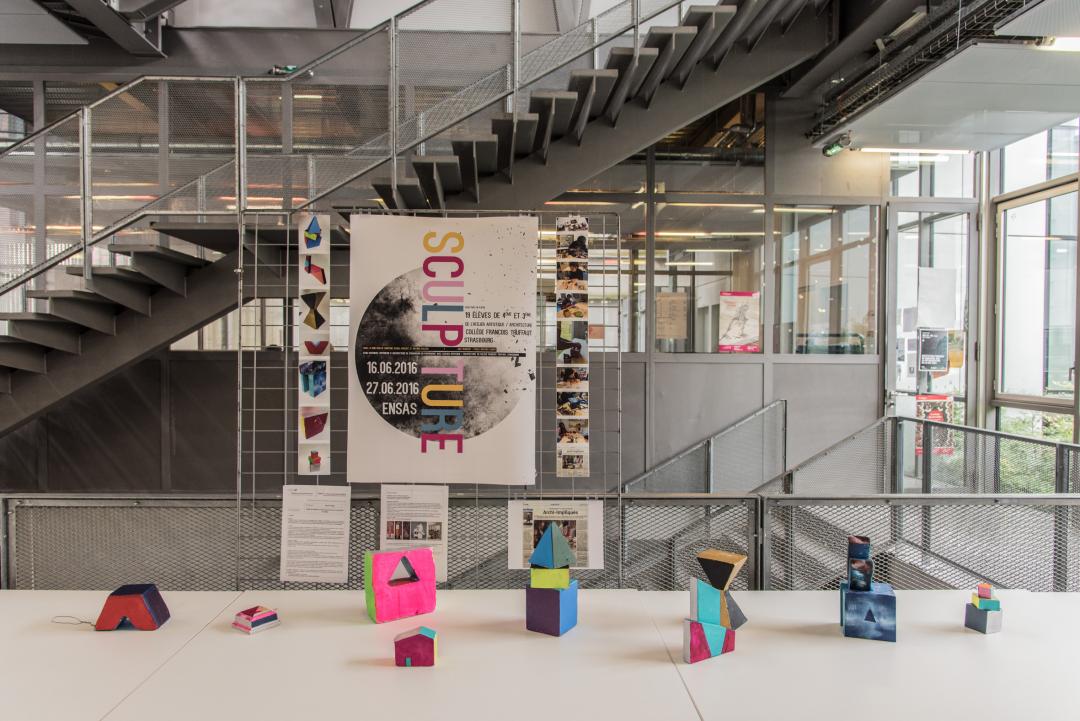 THE "KEYS TO SUCCESS" program
The "Keys to success" ( "Cordées de la réussite") program aims to promote access to higher education and long-term training for students from modest backgrounds.
Within the framework of the Cordées, ENSAS is particularly involved with several Alsatian schools:
Particularly fruitful, the partnership that ENSAS has with François Truffaut school in Strasbourg has enabled the realization of projects that have benefited both ENSAS students and teachers. In 2014, this partnership has led to the design of designer furniture (reception desk, seating and documentation shelf). Today installed in the entrance hall of the college, this project is the result of several weeks of meetings between college students and first-year ENSAS Master students.
ENSAS regularly organizes educational outings (museums, exhibitions, etc.), architectural visits, or allows students to attend classes or participate in workshops with our students.
REGIONAL AND ACADEMIC ARCHITECTURE COMMISSION
The ENSAS is a founding member and actor of the Commission Architecture Régionale et Académique (CARA), whose purpose is to set up mechanisms to raise awareness of architecture in schools in the 1st and 2nd degrees in order to promote architecture and its environment. This commission brings together the Academy of Strasbourg, the DRAC Alsace, the CAUE 67 and 68, the architecture department of Insa and the ENSAS. Since 2012, Master students from ENSAS join the CARA team every year.